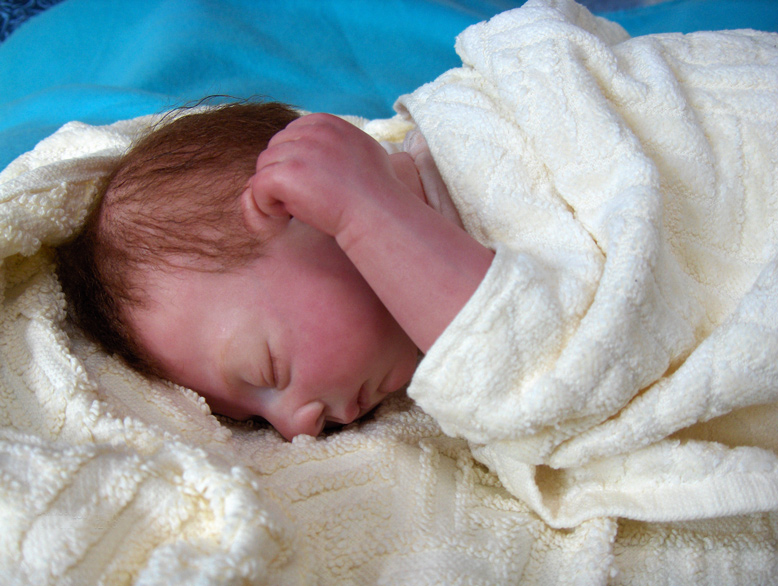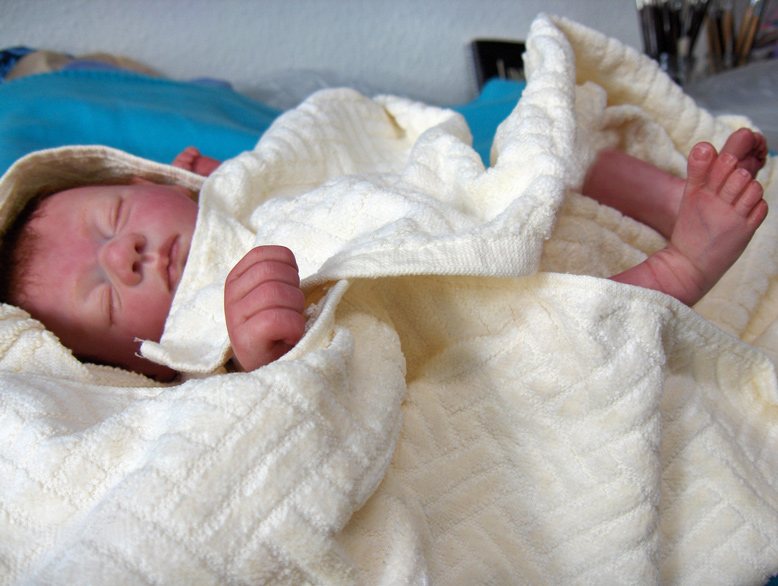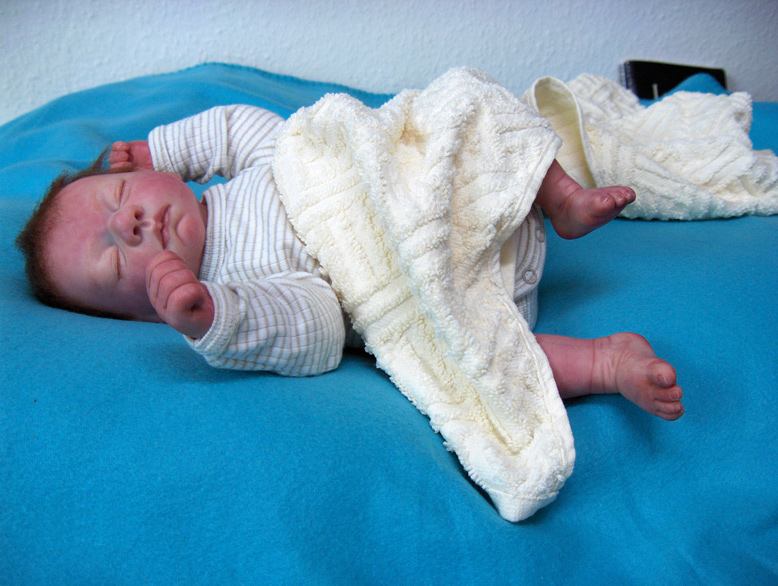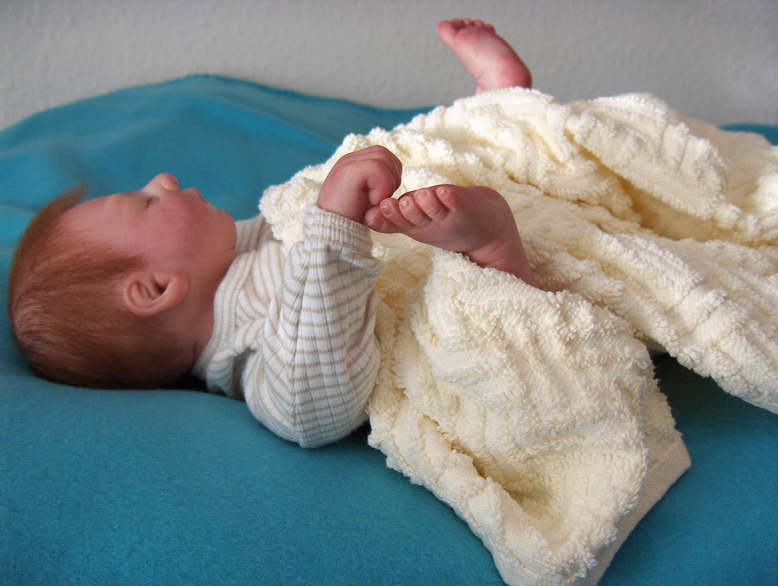 Søren's nails have been blushed for a natural appearance, tipped off in off-white, then sealed with a gloss sealer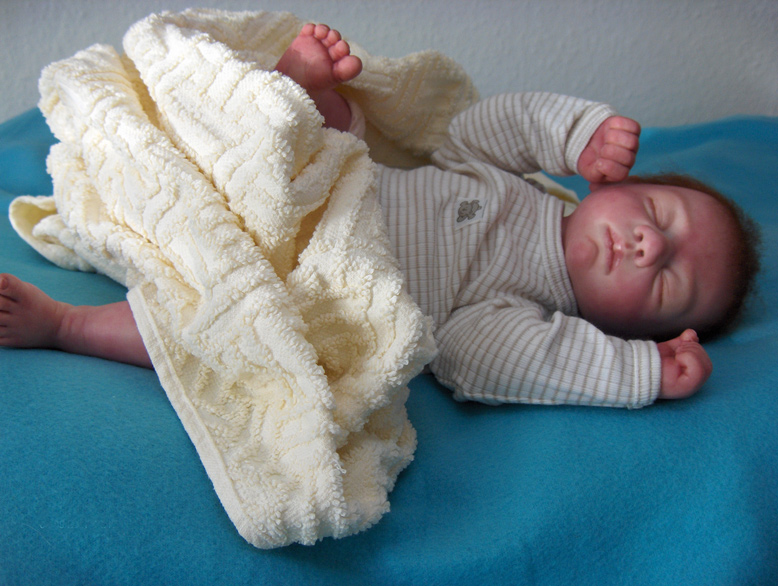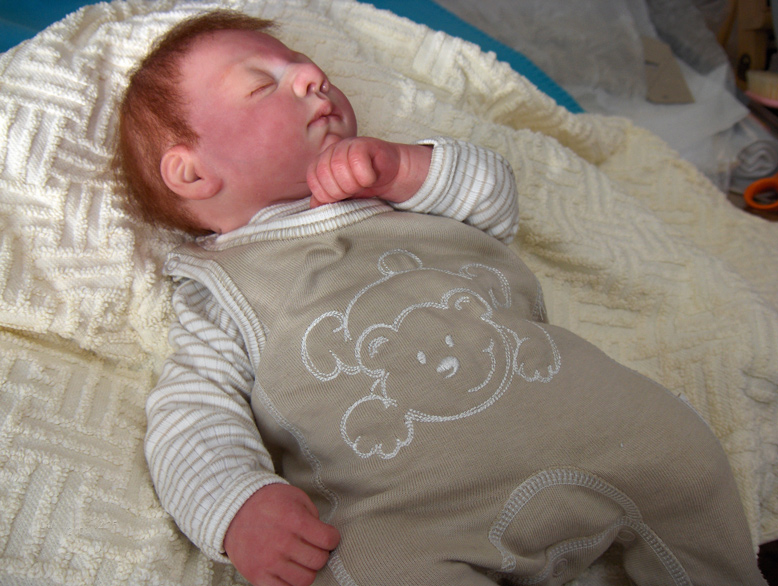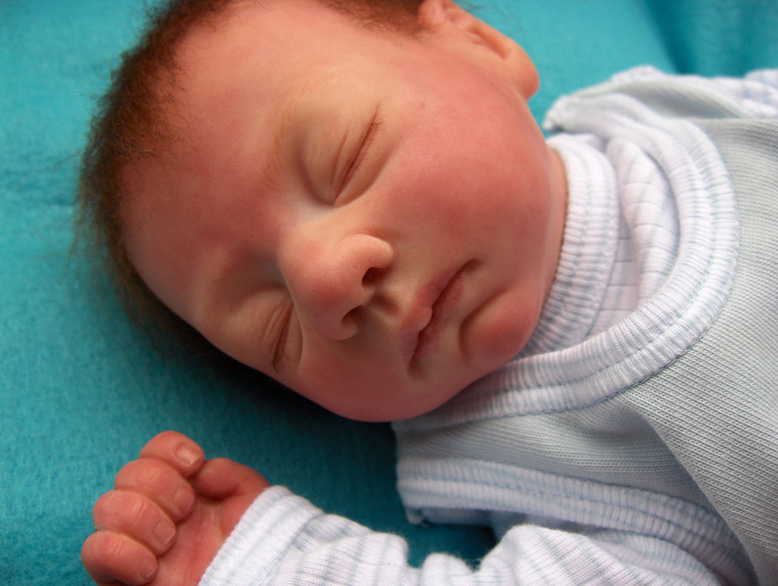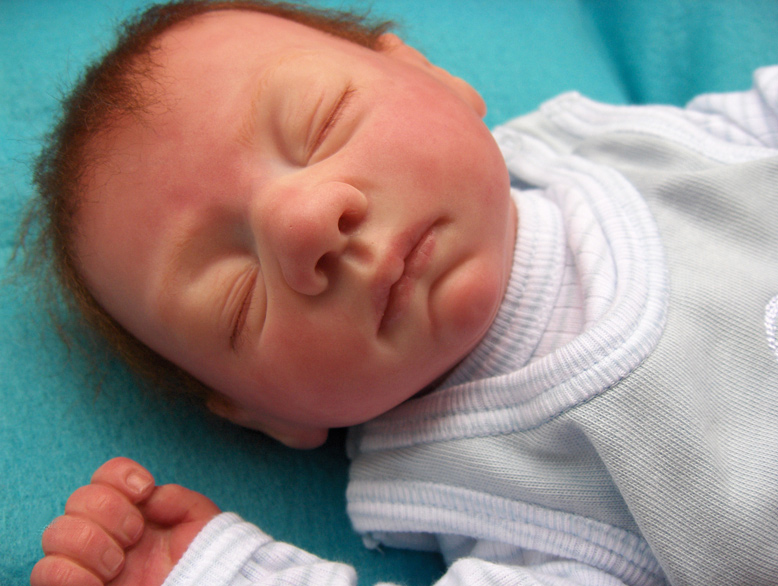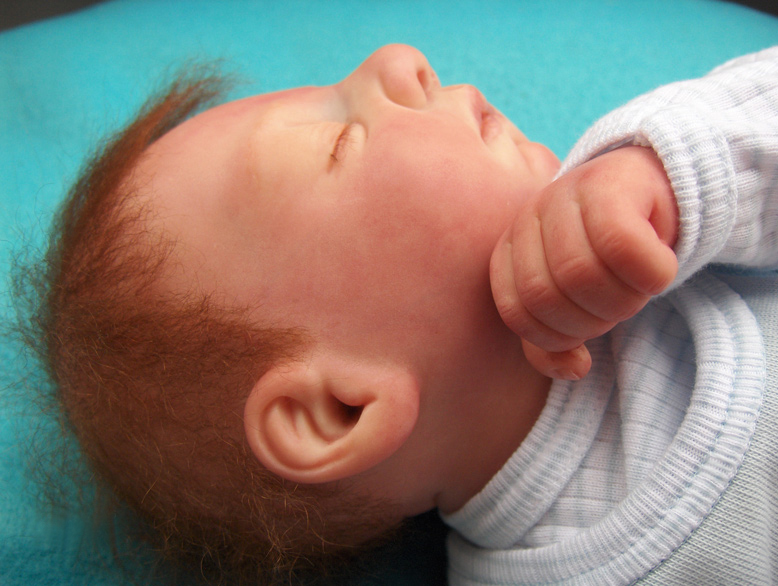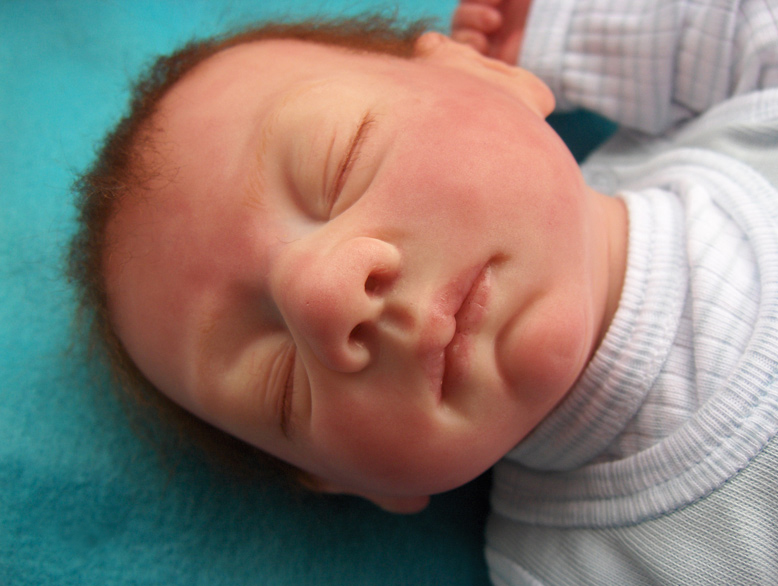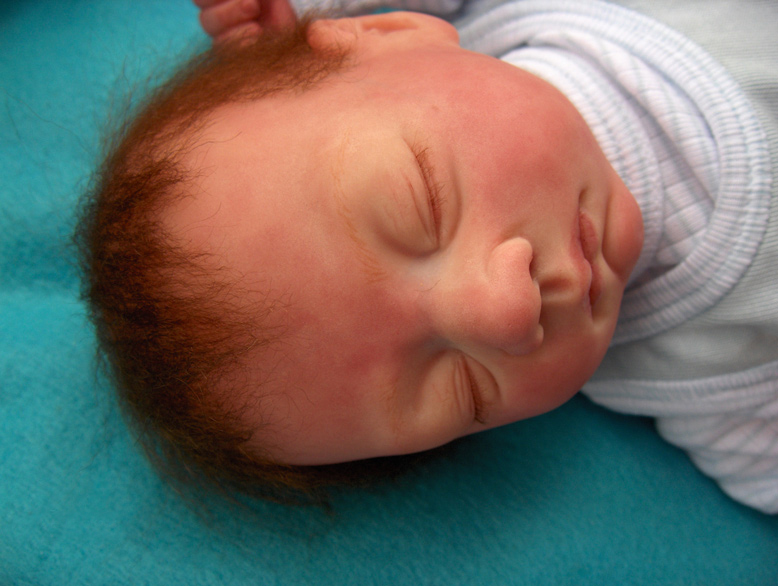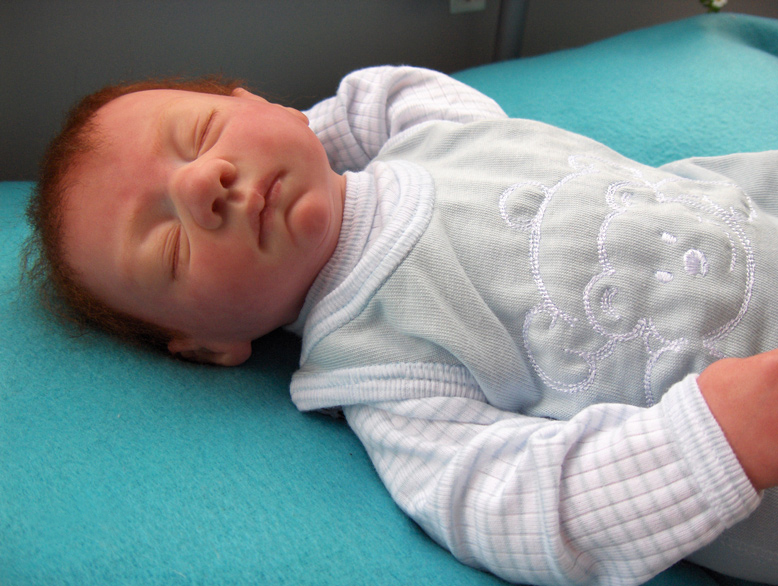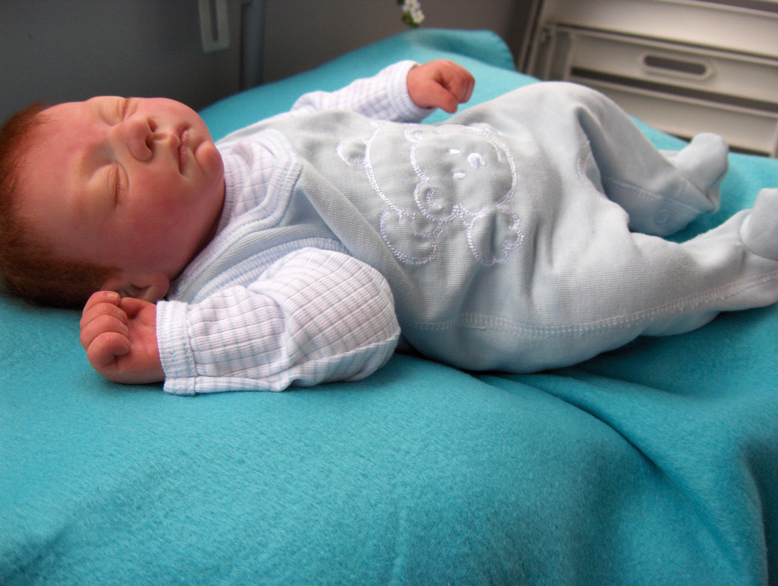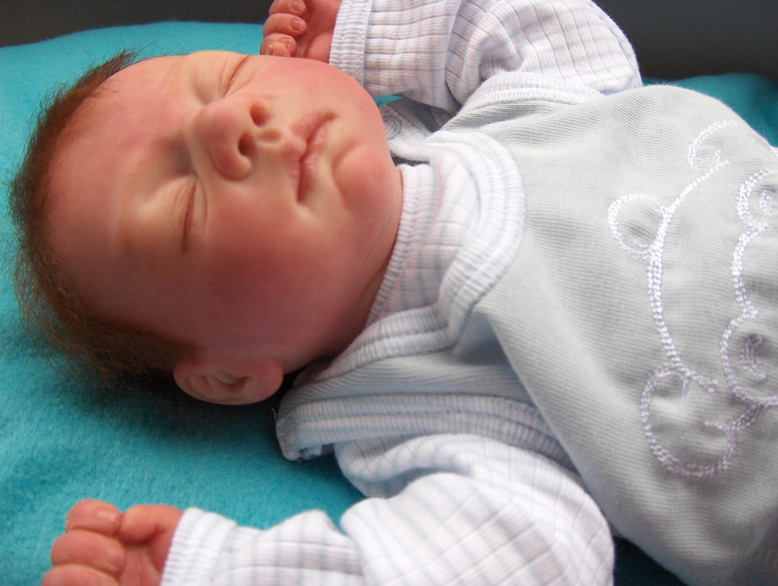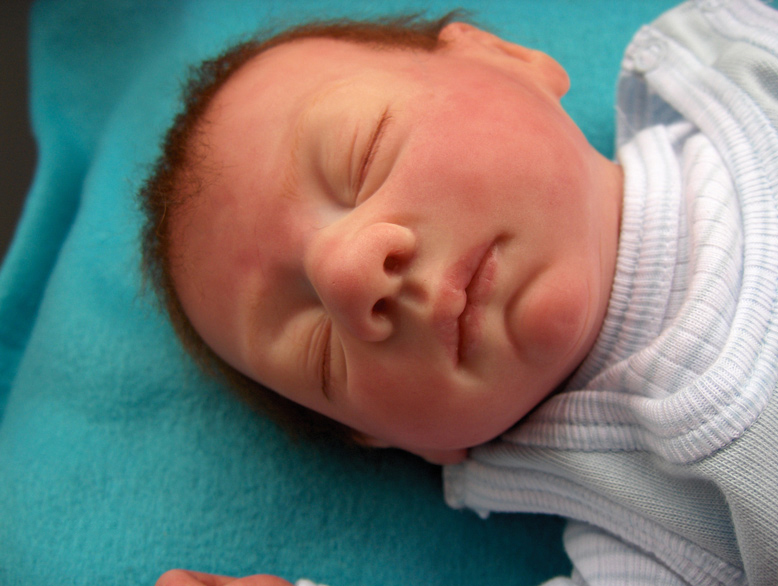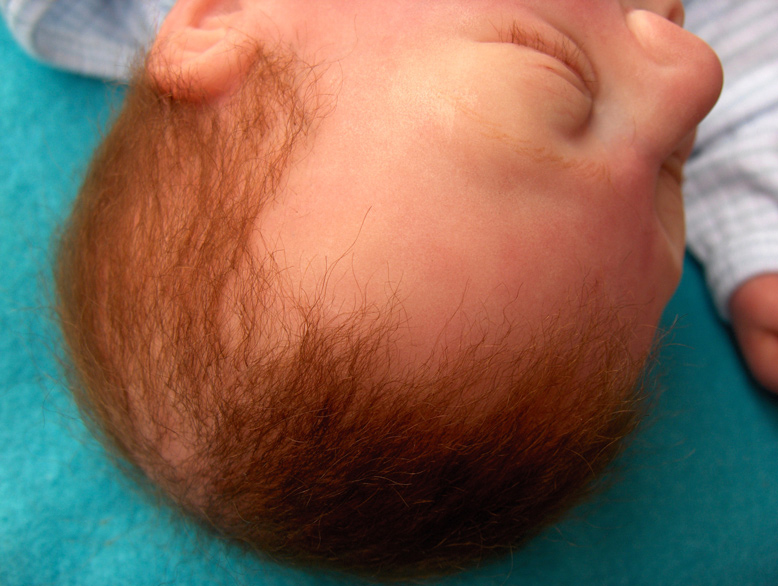 Søren's hair and eye lashes are micro-rooted with mohair. It has been rooted 1-3 strands at a time. You can gently wet and style his hair as desired, it's been fully secured inside with a strong waterproof glue.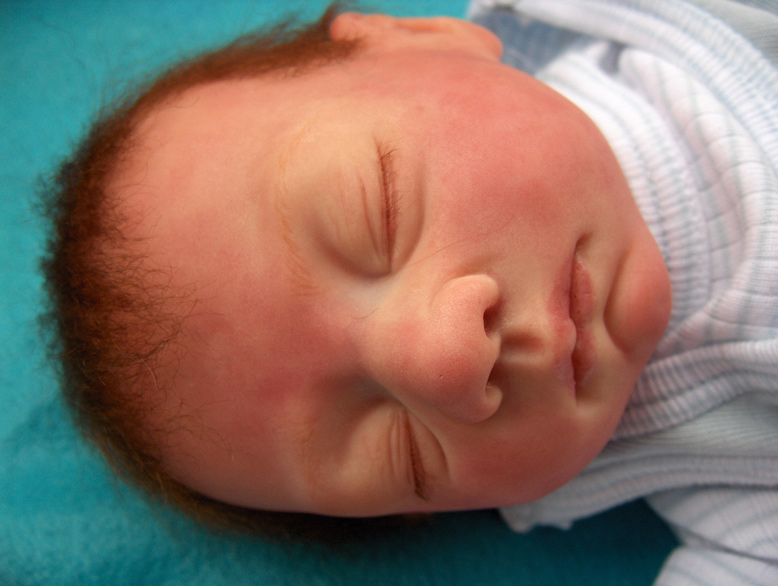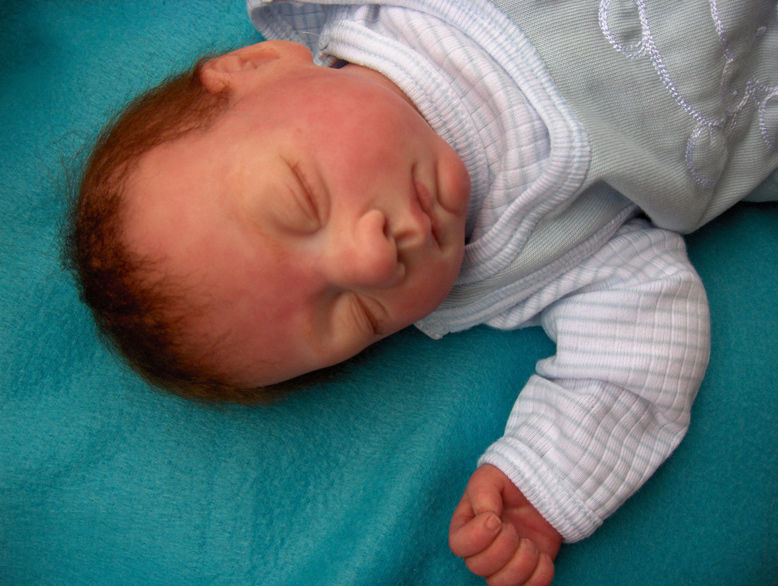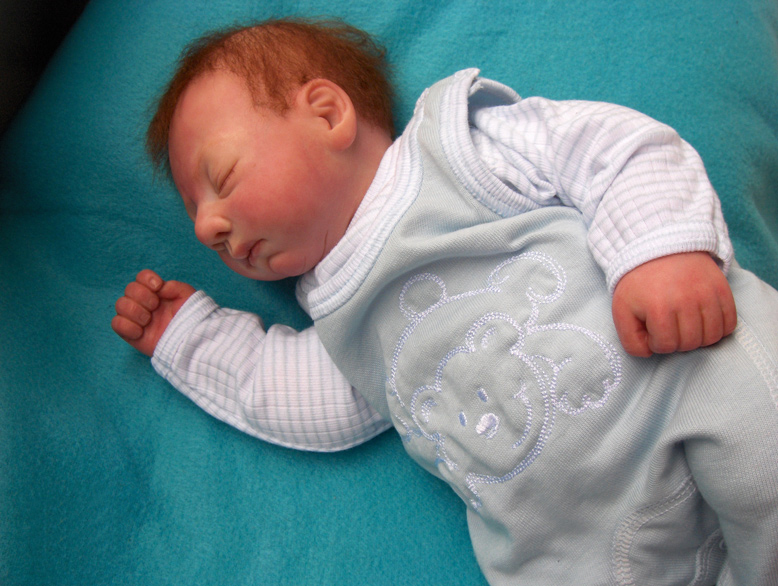 Søren has 1/4 vinyl limbs and he feels so soft and lovely as an real baby when you hold him in your arms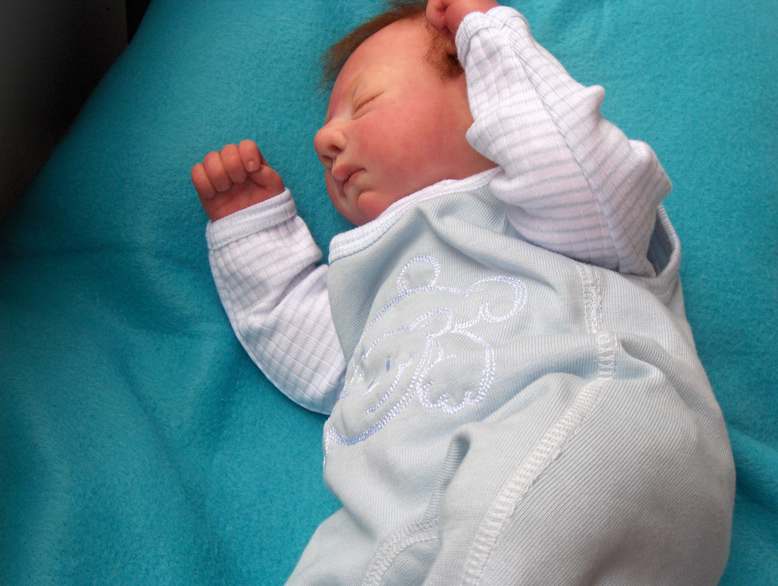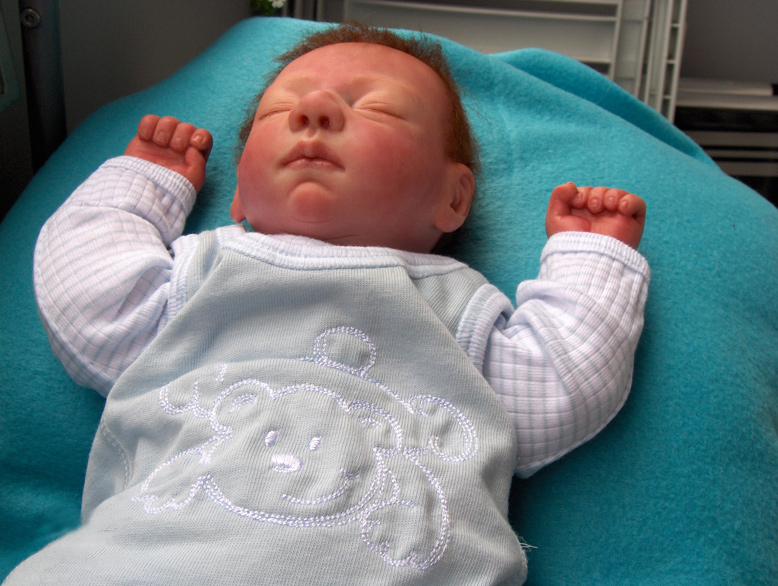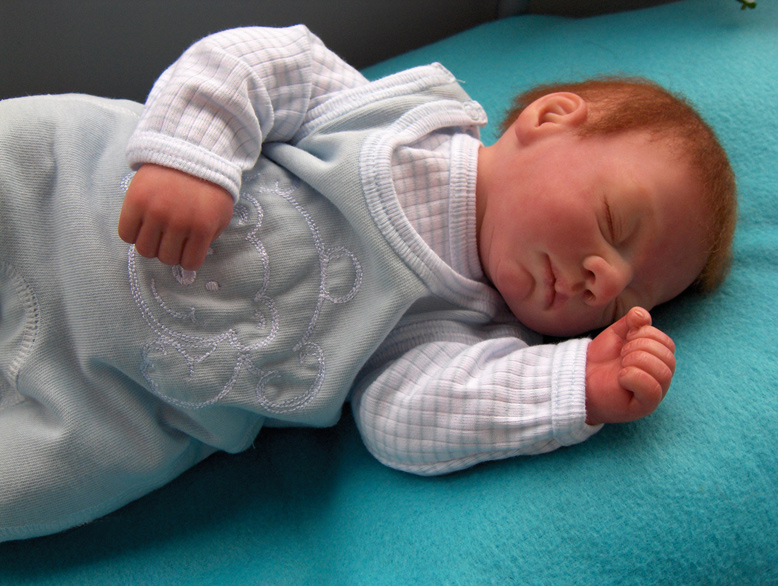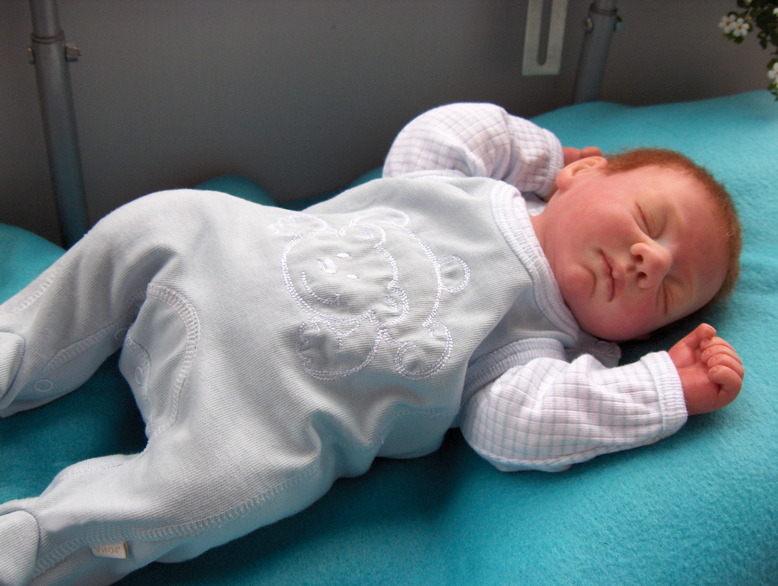 Søren's little body and limbs are filled with poly pellets, little glass beads, soft granules (mimicking baby fat) and fiberfill (No sand). He's soft and nice to cuddle.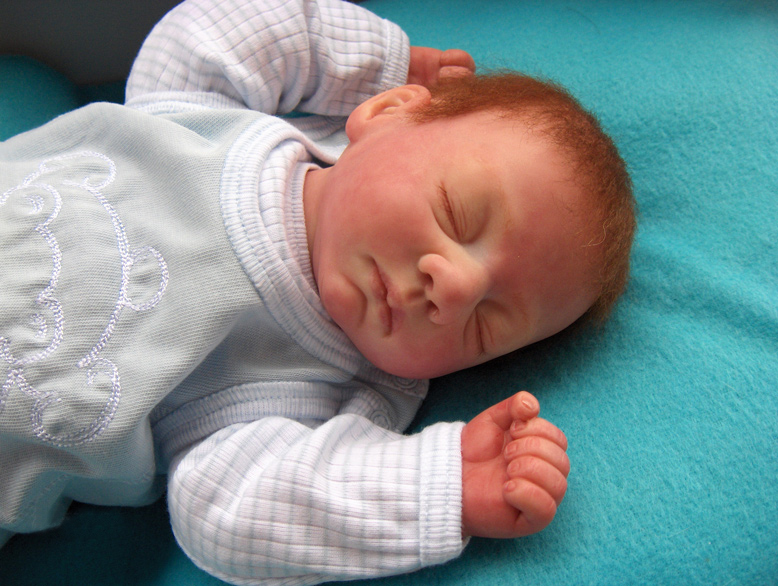 Søren's head are weighted with poly pellets, little glass beads and fiberfill and needs support as a real baby's head.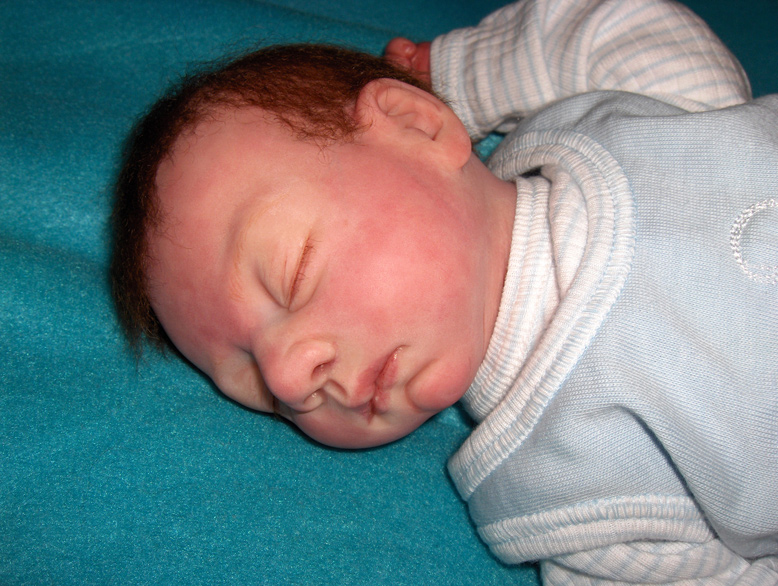 Indoor photo with flash








Back to Reborn Gallery