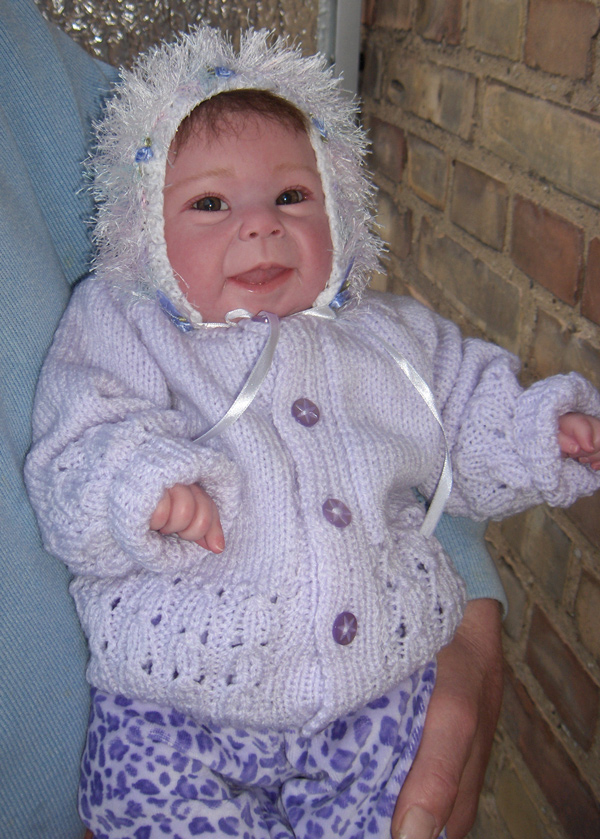 Marie's has 3/4 arms and legs,
and she can wear size 1-3 months clothes.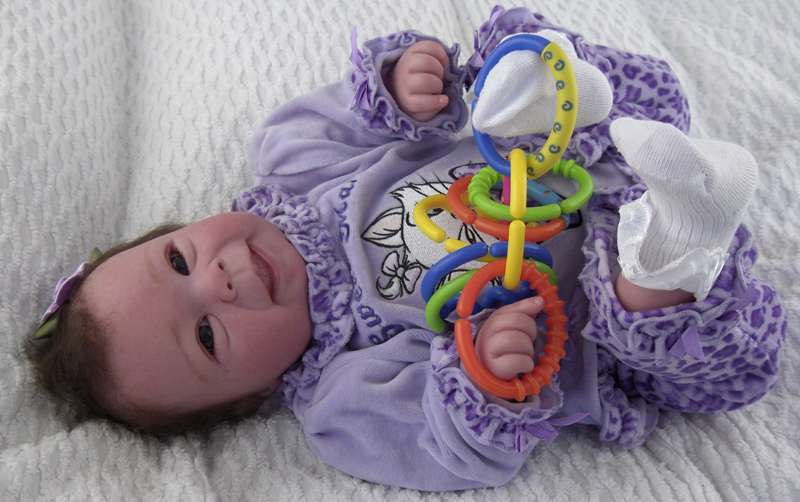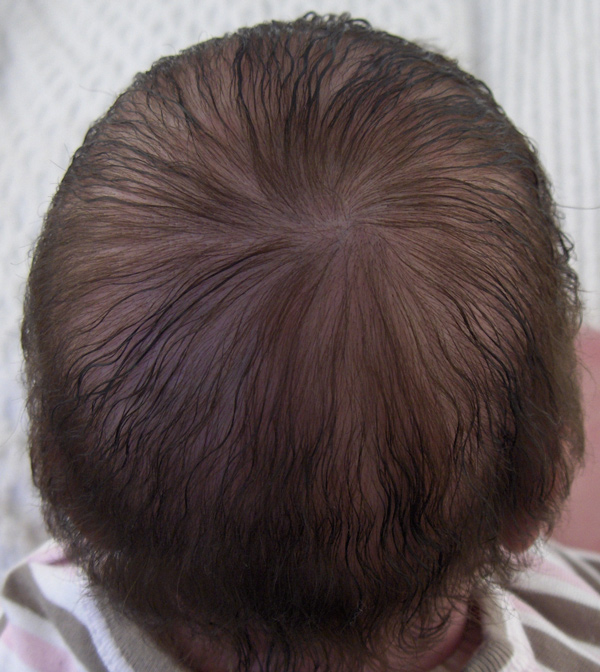 Marie's hair is ultra micro rooted with dark brown Premium Angora Mohair from USA,
it is very soft and silky. It has been rooted 1 strand at a time.
You can gently wet and style her hair as desired, it has been
fully secured inside with a strong waterproof glue.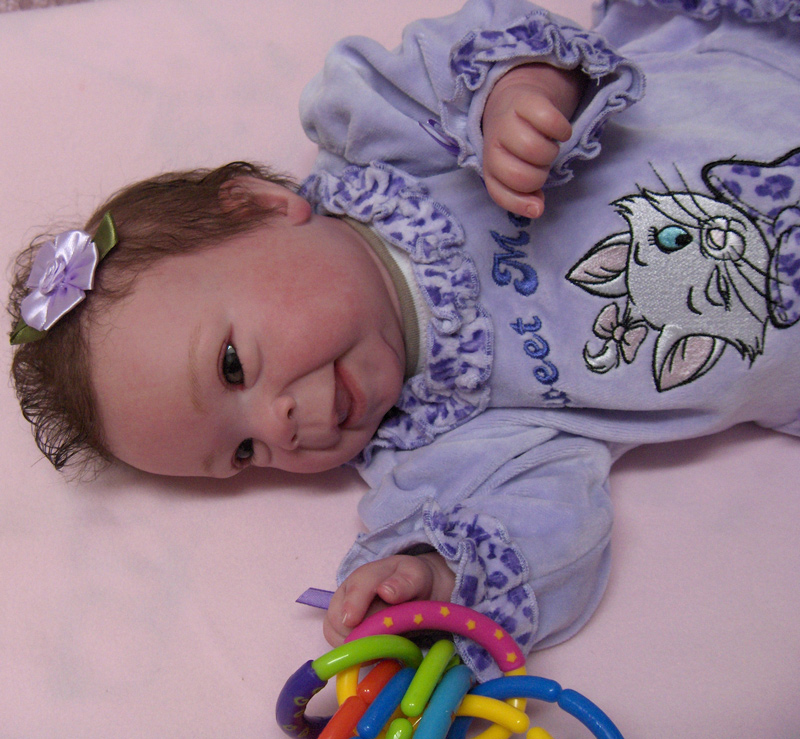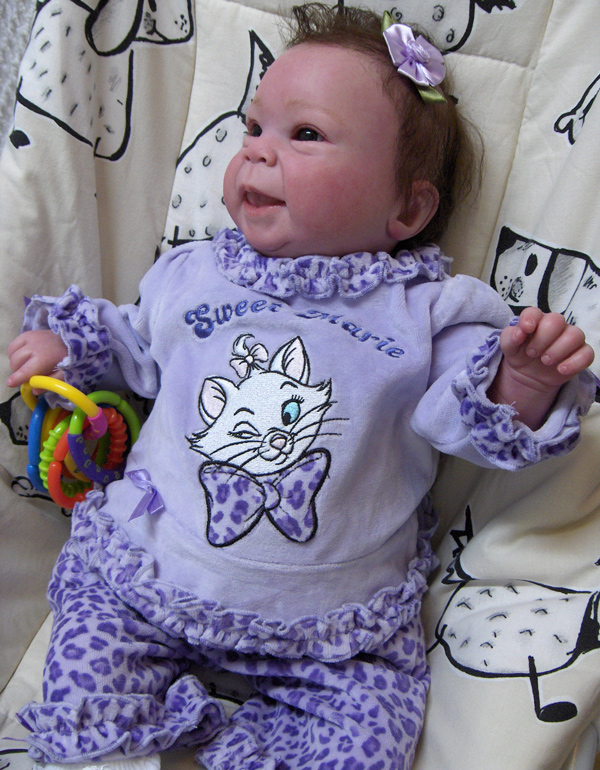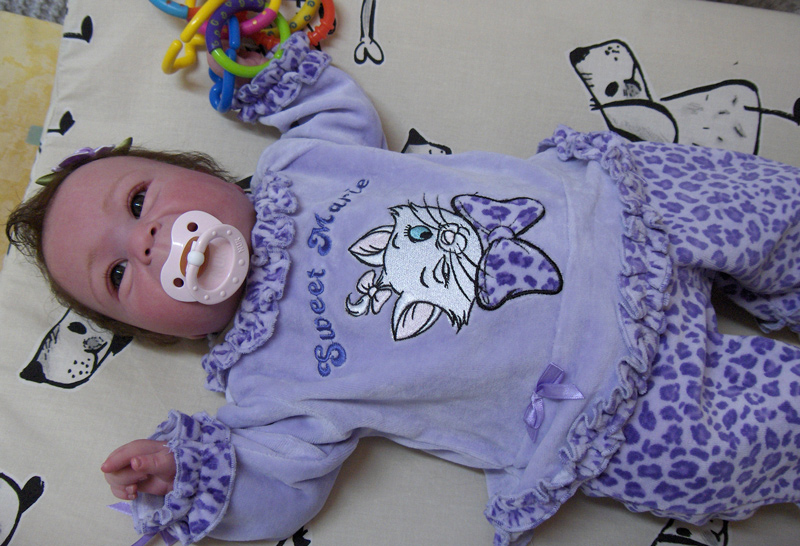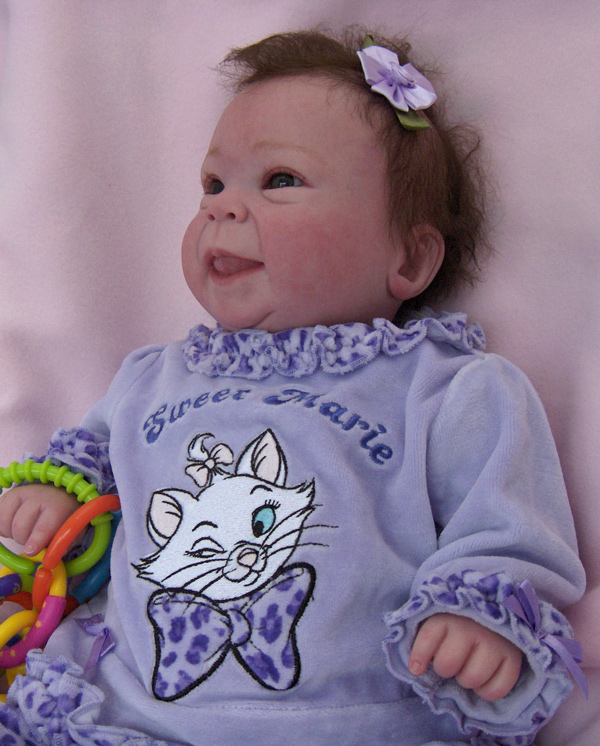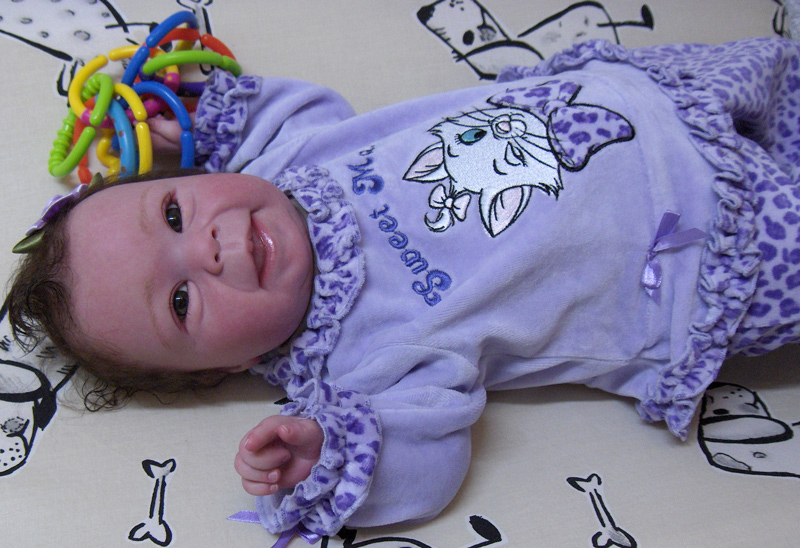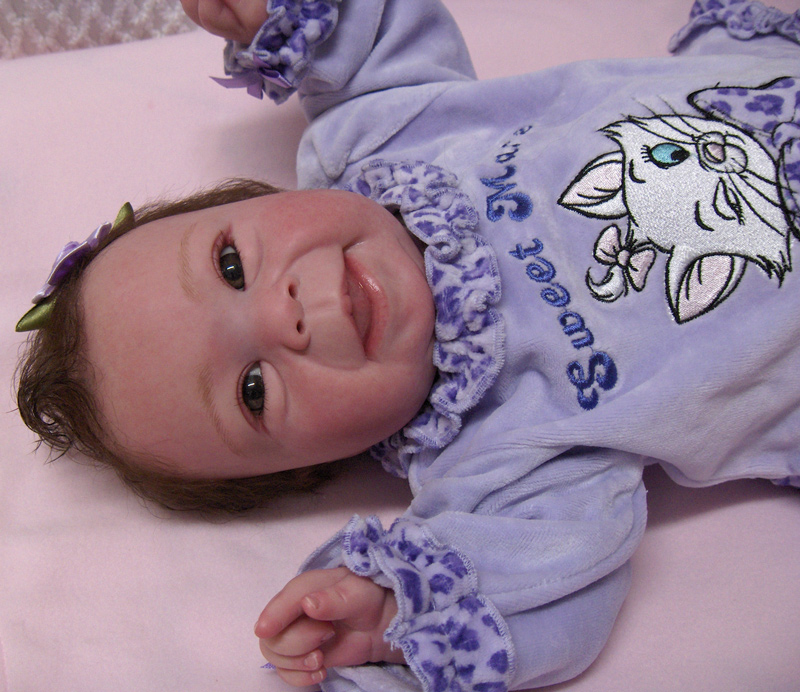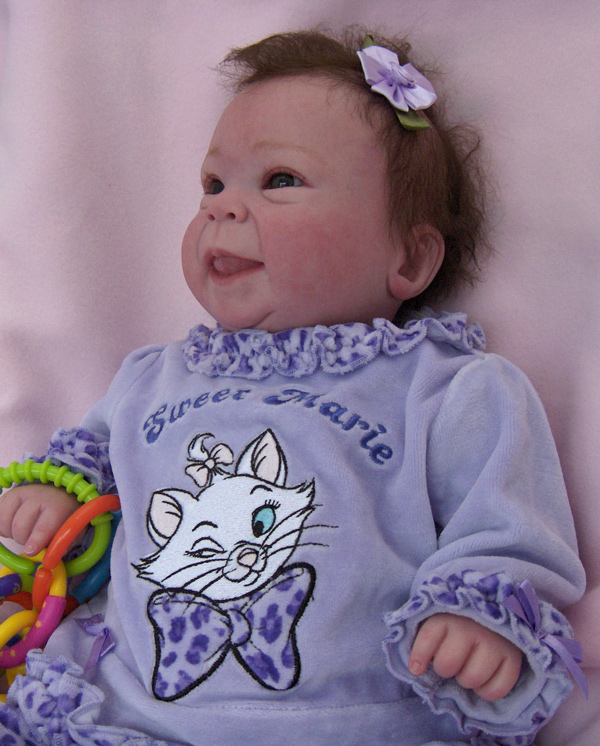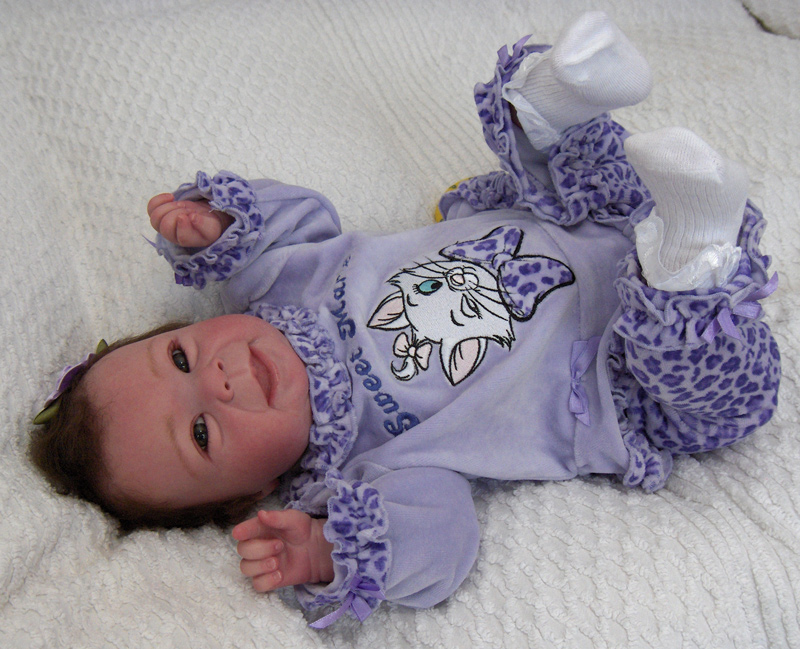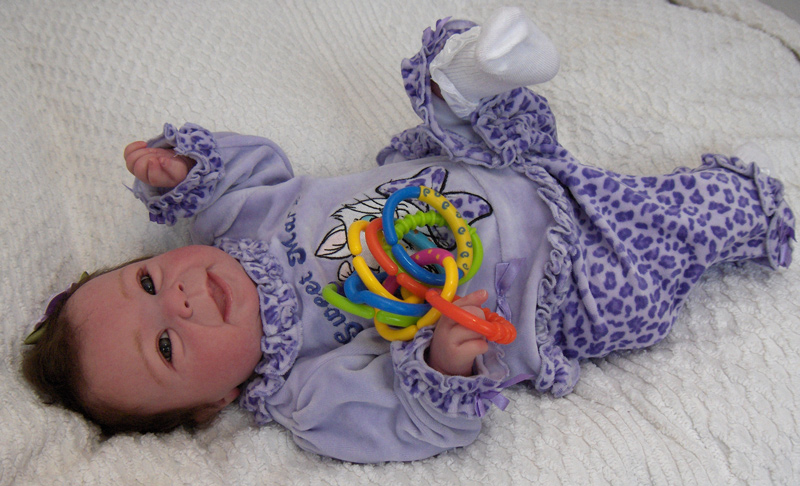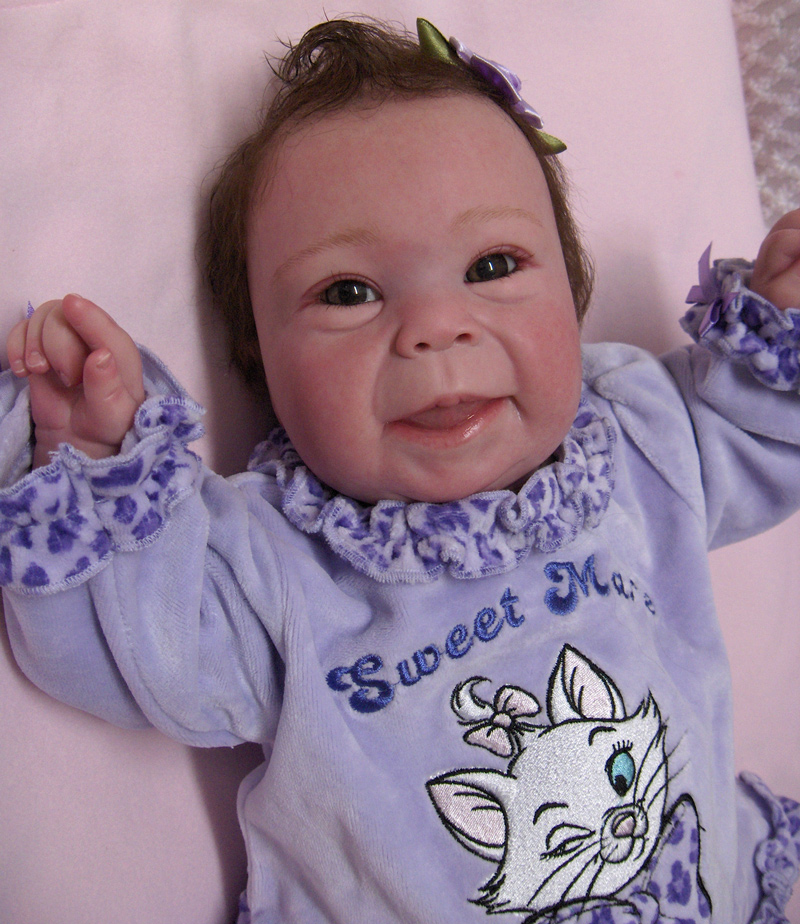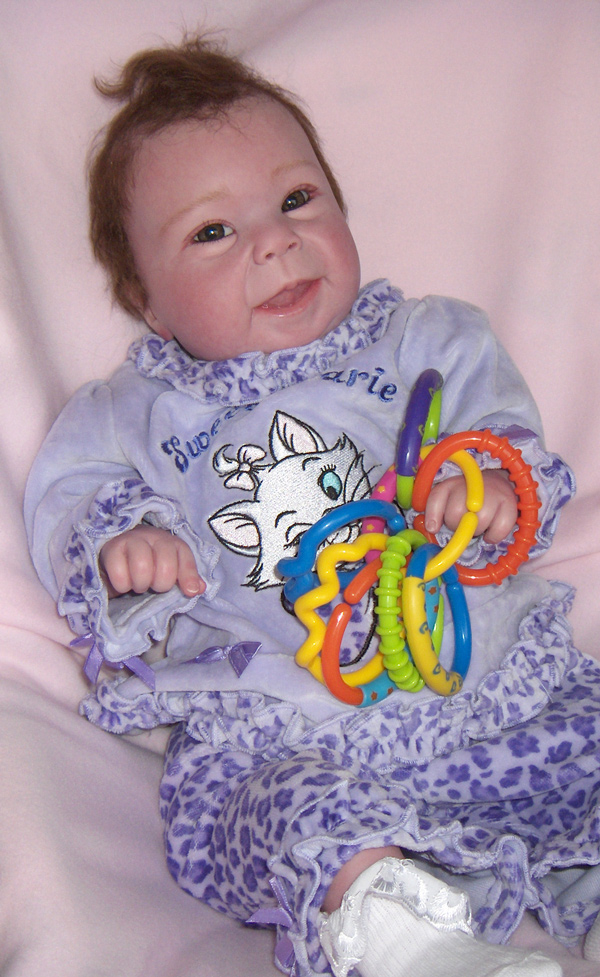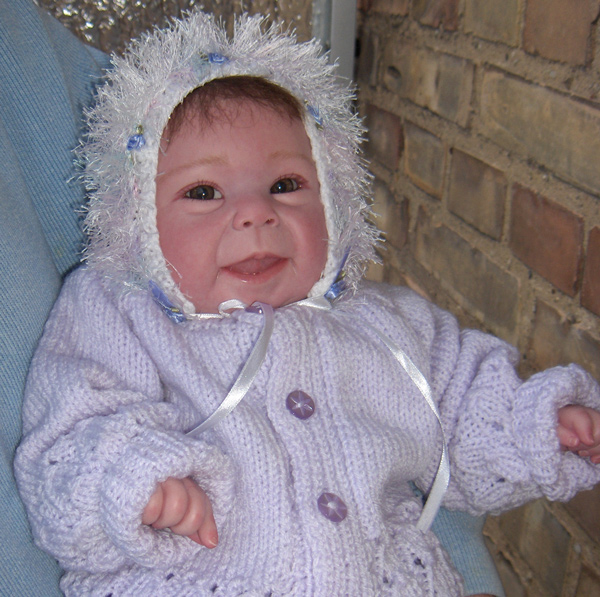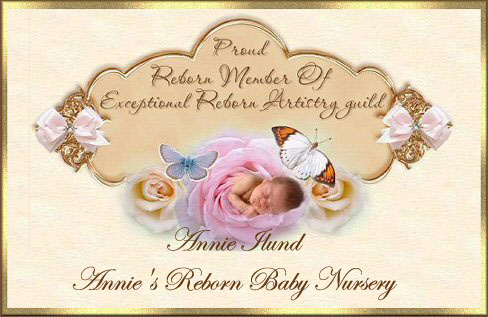 Back to Reborn Gallery